a modest tribute to an immodest heroine…
Candy Darling
authentic TG royalty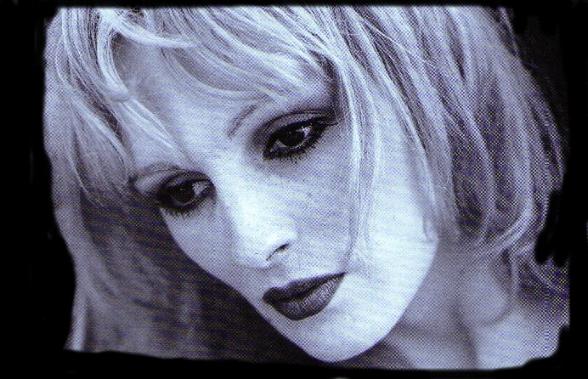 <![if !supportEmptyParas]> <![endif]>
"There is one thing I must tell you because I just found it to be a truth . . . You must always be yourself no matter what the price. It is the highest form of morality."
-- Candy Darling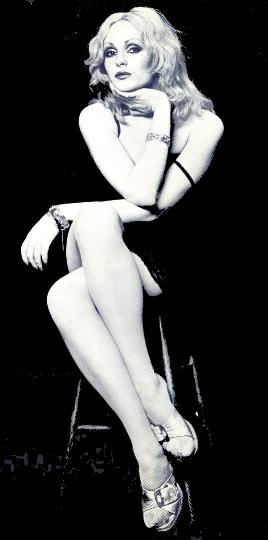 <![if !supportEmptyParas]> <![endif]>
"Candy Darling" was born James Lawrence Slattery on Long Island N.Y., in appx. 1944. A thin, slight boy with a love for cinema and a fascination with Hollywood stars and stardom, James spent a great deal of time watching and analyzing films and the performers in them, a first introduction to the heady world he would eventually try to achieve success in. He at one time ran a Kim Novak fan club, in Massapequa, Long Island, and was said to have enjoyed playing hooky from school, and fantasizing about being a movie star. Some say Candy never escaped a life of fantasy, believing always that her life was somehow - bigger than life - and that it would oneday have a fairy tale ending.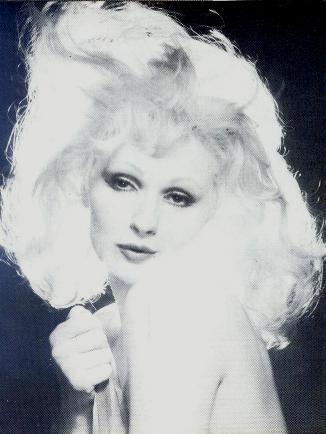 <![if !supportEmptyParas]> <![endif]>
It's reported that everyone knew James Slattery was gay from a young age, and it was no real surprise when he revealed his transgendered status in the late 1960's, and moved to New York City, in order to pursue his (soon to be 'her') dreams of making it in the movies and as a model. Candy would succeed in great measure to achieve her dream, certainly to a much greater extent than the vastest majority of her transgendered sisters, so many of whom harbour similar dreams, somewhere in their hearts. Candy was undaunted in the pursuit of her goals, and she tried tirelessly to achieve them until she died tragically at a very young age. Zsa Zsa Gabor is quoted as saying of Candy that "She was one of the world's most beautiful women." As stunning as Candy was, I think that her beauty,and the beauty of her legacy, go far beyond the physical. She is and was a deity. A goddess. A queen. A Princess. (Can you tell I think highly of her?)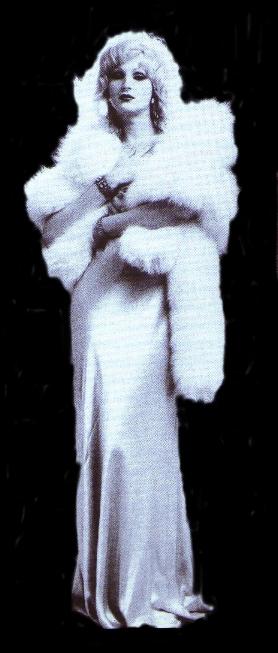 <![if !supportEmptyParas]> <![endif]>
Adopting the name and persona of Candy Darling upon his arrival in New York City, James Slattery eventually came to make the acquaintance of renowned "pop" artist Andy Warhol, and became one of the 'Superstars' of his creative playground, the infamous "Factory", with its attendant group of artists and hangers-on of varying levels of talent, notoriety and later infamy. Notable also about the Factory scene of the late 60's, from this writer's perspective, was the emergence of the fantastic musical group The Velvet Underground, musical brainchild of Lou Reed and John Cale, as one of Warhol's nominal "projects" (though the band pre-dated the Factory, under another name, and carried-on under its own steam, to say the least!) The Velvet Underground would immortalize Candy Darling in their bittersweet, beatiful ballad "Candy Says", a song that many take to be a comment on the search for significance in existence, expressed through reference to the "living metaphor" of Candy and her transgendered/transsexual search for identity. ("What do you think I'd see....if I could walk away from *me*?") Lou Reed later went on to further immortalize Candy in his solo hit "Walk on the Wildside", which was sprinkled with references to the Factory "Superstars", including the following well-known verse:
"Candy came from out on the island. In the back room, she was everybody's Darling. But she never lost her head, even when she was giving head. She said 'hey babe, take a walk on the wildside'."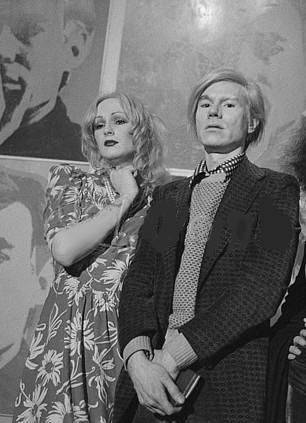 <![if !supportEmptyParas]> <![endif]>
Most of the "Factory" crowd of the late 1960s seem to agree that, unlike the other Warhol drag-Superstars like Holly Woodlawn or Jackie Curtis, Candy was not really a "drag queen" at all. She did not do an "act" or outrageous parody of womanhood, but rather was a model and actress "her"-self, casting herself in the image of Hollywood's most glamourous starlets, like Marylin Monroe or Jean Harlow; she sought to literally "become" one of them, in idealized feminine form. Simply put, Candy Darling became one of the best-known "transgendered" actors of the twentieth, or perhaps any century. She held herself out as a woman, and felt that she was and should be treated as a woman.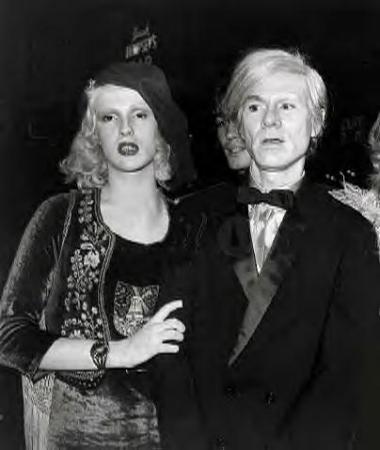 <![if !supportEmptyParas]> <![endif]>
She was not "doing drag", but could be more accurately described as a pre-op transsexual who wished to play women's roles in film and on stage, and to have a modelling career as a woman. Candy knew she was transgendered (although that comforting and validating term itself was not yet in currency), yet she was nevertheless resolved and determined to express herself as...herself. To Andy Warhol's joking question as to how often she got her menstrual period, Candy is said to have quickly replied in her high, breathy voice "Every day, Andy. That's how much of a woman I am."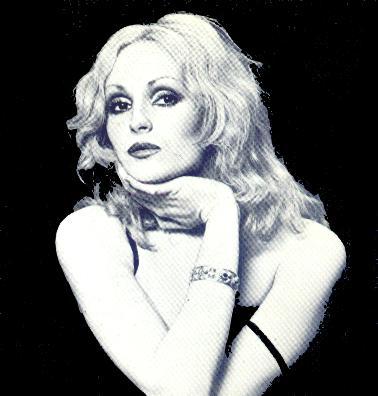 <![if !supportEmptyParas]> <![endif]>
Candy performed in a number of films, as well as on stage, but never achieved the stardom she believed she was destined for. Notable amongst her performances are those in the Warhol-associated, Paul Morrissey-directed films starring Joe Dallesandro: "Flesh" and "Women in Revolt". Still, Candy was indefatigable in her belief that she was destined for greatness and stardom, and she summed up her perception of her star-appeal like this:
``I am a star because I have always felt so alienated and I project this feeling to others.''
<![if !supportEmptyParas]> <![endif]>
Although Candy's career in films never "took off" before her untimely death, she did have a relatively successful modelling career, and some interesting roles and experiences, including cameos in ``Klute'' with Jane Fonda and ``Lady Liberty'' with Sophia Loren, and a more significant role onstage, acting opposite none other than Tennessee Williams, playing a female in Williams' play ``Small Craft Warnings.'' It's reported that neither the male nor the female actors would allow Candy in their dressing rooms during its run. It's unclear whether Williams himself discriminated against Candy because she was transgendered. She was known to be a favorite of notables such as Salvador Dali, amongst others.
<![if !supportEmptyParas]> <![endif]>
Candy Darling's desire to be a woman ultimately led to her death, as a result of the hormones she was taking in order to further her physical sex-transformation process. The hormone pills in question were a Swedish product, and were later removed from the market. They caused leukemia, and that cancer of the white bloodcells killed Candy in 1974, at the age of 30. One of the photos below is a famous portrait of Candy on her deathbed, looking the very glamorous best she could, right up until the end. She is said to have suffered immensely, but to have fought with incredible courage and desire to go on living. In a sense, Candy summed up her own life, with the following quote, speaking of herself:
"You see, I don't think the sunrise is as good as the moonlight."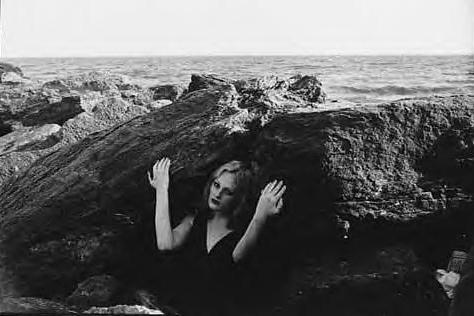 <![if !supportEmptyParas]> <![endif]>
To me, her words are self-explanatory. I'll leave it to each of you visitors to interpret and feel her words for yourself. Candy's life was too short, and was marked by disappointments and marginalization like so many other transgendered persons, but the divine and elegant Miss Darling broke new ground in the identity politics of transsexuality and transvestism through her resolve to "be a star", in the classic mould.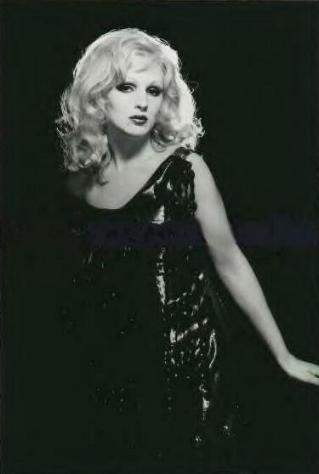 <![if !supportEmptyParas]> <![endif]>
We can't expect her to have won the war for transgender rights. She probably wasn't really that political herself, given her self-focused nature. But through her courage, boldness and steadfast pursuit of a life path of her own choosing, rather than one dictated to her by the moral and social conventions of her time – Candy won a victory for us all. She should be admired and remembered fondly for this, as well as for her extraordinary beauty. Thanks Candy!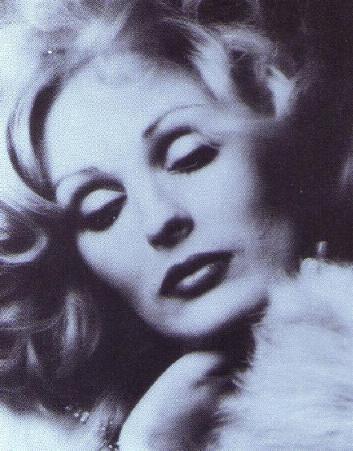 <![if !supportEmptyParas]> <![endif]>
This portion of my website is dedicated to you and the preservation of your memory. You are one grrl worth remembering! Readers who want to know more about Candy Darling should do some web surfing for articles (there are several, from major newspapers etc.) Also, you may wish to purchase Candy's auto/biographical work "My Face for the World to See", which is a compilation of her letters, diary entries and drawings. A biography or two have also been written. A full filmography is also available out there on the web, and much of Candy's work can be obtained on on VHS today, with a little looking. A Hollywood film profiling the life of Miss Darling is due to be released in the near future.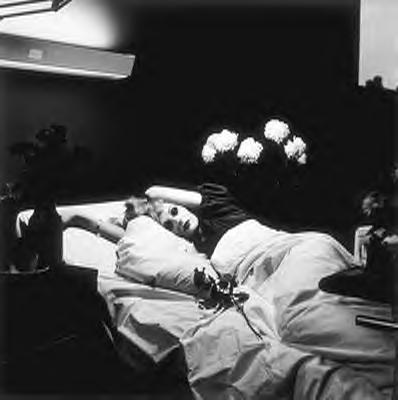 <![if !supportEmptyParas]> <![endif]>
I hope you've enjoyed this humblest and most modest of tributes to an immodest grrl who deserved - and still deserves - a lot better!!
<![if !supportEmptyParas]> <![endif]>
hit "back" on your browser to return to Sean's main page